Letter to Creditors Advising of Bankruptcy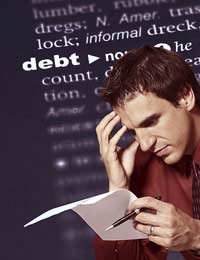 Writing a letter to creditors advising of bankruptcy does come with a few considerations. One of the considerations will be whether or not to actually inform creditors of the bankruptcy before it happens.
Informing Creditors of Bankruptcy
Informing creditors of bankruptcy is a common courtesy but not altogether necessary. Creditors can and probably will still demand payments from a debtor or company up until the point they are made bankrupt. It is of course entirely up to the debtor whether or not to inform the creditor prior to actually becoming bankrupt. The relationship between creditor and debtor will not actually change at all until the bankruptcy has been announced by the official receiver.
Intent of Letter to Creditors Advising of Bankruptcy
The main aim of this letter is simply to inform all creditors of the imminent bankruptcy. It should state that the bankruptcy process has begun and that a trustee such as an official receiver or Insolvency Practitioner will be in touch with them. This letter may help to stop some creditors from contacting with demands of payment. However, this letter will not stop all creditors from telephoning and sending letters. This will only happen when the bankruptcy has taken effect.
Enclosing correspondence from the receiver to the debtor informing of the bankruptcy is not necessary but may help to stop creditors calling with demands of payment.
Contents of the Bankruptcy Letter to Creditors
The bankruptcy letter to creditors is simply a matter of informing them of the impending bankruptcy process. The letter does not have to go into great detail but should include information that the process has begun and the name and address of the official receiver. Account and customer numbers should also be detailed in the letter. Explanations on why the bankruptcy is taking place are not necessary but a simple statement regarding financial difficulties can be placed in the letter.
Multiple Bankruptcy Letters to Creditors
No doubt debtors will have more than one bankruptcy letter to write to multiple creditors. Again, this can all be taken care of by the official receiver. Debtors who do wish to notify creditors prior to the bankruptcy should set out a basic letter template with the same content in each letter. By doing this the only changes required will be the creditor's details and the account number for each credit account.
Notification of Priority Debts
When it comes to debts there will be some seen as priority and some as non priority. A few lines can be placed in the letter explaining that the decision over priority and non priority debts will be left to the official receiver. The decision to pay or discharge debts will be the receiver's decision not that of the debtor. The receiver will be in touch with each creditor during the bankruptcy process.
Sample Letter to Creditors Advising of Bankruptcy
Debtor name
Address
Postcode
Date
Name of creditor
Department
Credit Company Name
Address
Postcode
Dear (creditor's name)
Customer Account No:
This letter is notification that due to unavoidable financial difficulties I/business name have/has been regrettably forced to declare bankruptcy. An official receiver has commenced with the bankruptcy process and all debts will now be assessed by the receiver. These debts will be evaluated in order of priority and the decision to either pay or discharge the debt will be made by the official receiver throughout the bankruptcy process.
It would be appreciated if any further correspondence or inquiries on this matter could be addressed to the official receiver at (name, address and telephone number).
The official receiver will be in touch regarding the status of your account in due course.
Yours sincerely
Debtor name
GREAT BUSINESS LETTERS IS FOR SALE.
This website is for sale [more info].
You might also like...
Exactly what I was looking for! thank you very much!
noroom2bPC
- 24-Jul-12 @ 1:11 AM