Letter Offering a Partnership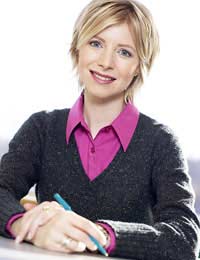 When you decide to make a partnership offer to someone else, use a business letter both to convey your message clearly and powerfully as well as to keep a legal record of your offer. Detailed documents describing the proposed partnership may be included in the package; but more than anything else a letter offering a partnership must contain an explicit offer and should be formatted as a formal business letter.
Content of a Letter Offering A Partnership
A letter offering a partnership is not usually sent out of the blue. On the contrary, a partnership offer is usually extended only after a working relationship has already been established or two individuals or companies have both communicated and looked into the advantages and disadvantages of such a relationship. This means that the content of a letter offering a partnership can be kept relatively short. There is no need to detail why such a relationship would be advantageous to both sides, nor should the tone be similar to that of a sales letter. Instead, a letter offering a partnership should explicitly state partnership offer, detail any enclosed materials and/or contain an invitation to meet to discuss and finalise the partnership. The tone of such letters should be enthusiastic but professional.
Format of a Letter Offering A Partnership
A letter offering a partnership is a formal business letter. The format of such a letter must conform to accepted business letter standards. The name, title and mailing address of both the writer and recipient should be include. Formal salutations and closings should be employed. The date must be clearly stated, and the signature of the writer should be legible. If any other documents are enclosed with the letter then these should be mentioned either in the body of the letter or below the writer's signature. Block format, or beginning each line flush with the left margin, and single spacing are appropriate for letters offering a partnership. Such letters should be printed on company letterhead and either posted or sent by courier. Email delivery is not appropriate.
Example of a Letter Offering A Partnership
Ms. Ruth Gold
Owner
Ruth's Golden Bakery
Mailing Address
Ms. Elizabeth Singer
Owner
Cupcakes By Post
Mailing Address
Date
Dear Ms Singer,
It is with great delight that I write to offer you a formal partnership between Ruth's Golden Bakery and Cupcakes By Post.
Our trial run of selling your cupcakes at the Bakery and the Bakery's goods on your website has been a smashing success and I am eager for our relationship to continue. As previously discussed, a formal partnership could necessitate name changes to bring our two businesses together as a unified organisation and I for one am most excited to begin this journey.
Please find enclosed the legal documents pertaining to this partnership offer. My solicitor's contact information is included in this package and should you have any reason to request a meeting I am amenable to any time or place you prefer.
I am looking forward to hearing from you soon regarding this new venture and beginning what promises to be a very lucrative relationship for us both. Please do not hesitate to get in touch should you have any questions or concerns.
Yours sincerely,
-----------------------
Ruth Gold
Owner, Ruth's Golden Bakery
Enclosures (3)
You might also like...
I want to know tohow to send the partnership offerto a community Facebook page
Zulfi
- 19-May-20 @ 9:09 PM
Hi, I need assistance to write s proposal to invite to organisations to possibly collaborate together.
Hi, Can you pls help me draft a letter to write to foreign embassy in our country, giving us an opportunity for business investments...We would like to invest in different countries and help boost economy in the world which mutually benefits both ways. Thanks in anticipation.
i needa letterofpatneringwiththeyouthgroupsofsingersandothercharitableorganisations.
tagaywa
- 2-Mar-20 @ 1:42 PM
Please I need an assistance on how to write partnership letter to a medical equipment supplies and scientific chemicals company for my bussines ULTR FIELD SCIENTIFIC PTY LTD in Botswana city Gaborone
I am writing to seek your assistance in drafting a letter of come back or resumption in doing business with an oil and gas company. I work with a Marketing and Logistics company. We were in business with an oil and gas company, but we short down for 3 years due to economic downturn. We want to inform the company (our client) that we are back. I'll appreciate your professional guide to give me a sample letter to draft to this company (our former client).
eugenique
- 7-Jan-20 @ 1:19 PM
Pl send me a formal letter of invitation to our firm as a partner
SIVAKUMAR
- 26-Nov-19 @ 1:15 PM
Please, I need a format or sample of child and youth advocacy partnership letter. Thank you.
Jay
- 31-Oct-19 @ 11:47 AM
please,I needyourassistanceto writea partnershipfrom charitableorganizationto businessorganization
A A di best
- 2-Aug-19 @ 11:48 PM
Hi Good Morning, I would need your help in forming a email to my new clients on the project introduction.
Prabhu
- 16-Jul-19 @ 3:36 AM
How do I write partnership letter and found raising, oo Environmental sanitation.
Chilas
- 9-Jul-19 @ 11:27 AM
Plz help me in writing this sales letter. You are Asst. Manager at Doe Maid Service and look forward for some clients from Mafoye Building . Write a persuasive sales letter in order to get maximum business from the residents of Mafoye Building.
Shivi
- 29-Jun-19 @ 4:26 AM
Good day, please kindly help me with a proposal seeking for partnership with a bank for credit facility and also help to promote you company through aderts. Thank you.
emeka
- 26-Jun-19 @ 6:08 AM
I am writing to seek your assistance in drafting an email or letter for business collaboration with potential business leaders in the field of Human Services. I work with Homelessness as a result of Domestic Violence, Alcohol, Drugs and Substance Abuse and HIV/AIDs. I am trying to get support for an Empowerment/ Educational/Transitional Center. I opened a small business for Family Advocacy and Community Support Services. I would be grateful if you could please help me with a start or a sample letter. Looking forward for your response. Thanks for your assistance.
Annie Jackson-Derr
- 12-Jun-19 @ 8:38 PM
Please I need an assistance on how to write partnership letter to a courier company for my e-commerce bussines.
Please am writing to seek your assistance, how to write partnership write to an organization. My is a church and we want to write to an organization that organize annual conference for partnership, so that they can invite us to their conference likewise we can also invite them.
CACI
- 17-Mar-19 @ 5:37 AM
Need your assistance in forming a email invite for business partnership/collaboration. Kindly help me out. Thanks
ShettyS
- 20-Nov-18 @ 8:18 AM
Hi, Can you please help me to draft the proposal letter of the computer hardware, computer software and building security solutions. Also the proposal for a partnership in the company agencies to refer to meclients for the products I offer.
ash
- 26-Oct-18 @ 11:13 AM
Hi, I would like to seek your assistance in drafting a business partnership proposal document over ms word, for the first time. Mine is an insurance company looking forward to tie ups with a few OMC companies, for selling insurance via their outlets. Kindly help me out. Thank You.
xyz
- 17-Oct-18 @ 8:14 AM
i need help in forming a mail for inviting businesses for collaboration/partnership
Rashika
- 5-Oct-18 @ 8:09 AM
Dear Beth, I am writing to seek your assistance in drafting an email for business collaboration with potential business leaders in the field of Event Management in and around Mumbai, India. Ours is a small time event management company looking to collaborate with other companies to work together and / or provide manpower to other event companies in India. I would be grateful if you could please help me with a start or a sample letter. Looking forward for your response. Regards, Jaffer Khan
JafferKhan
- 25-Oct-17 @ 2:27 PM
Thk you for this awesome business letter. I recd a letter from a supplier requesting for quotation with the intention to sell their product on long term basis. We are desirous to purchase their product but our normal process require samples from 1st few consignments before entering into a long term contract. Appreciate, your professional guide for good introduction so as not to displease the inquirer. Thank you.
Anyi
- 28-Jun-15 @ 3:58 PM
I would like to thank you for this great business letter. Regards,
ayoubi
- 5-Jul-11 @ 11:51 AM