About Our Site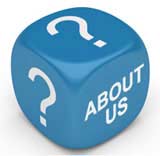 GreatBusinessLetters was formed to offer a unique reference point on how to write a letter for any business situation.
If you're unsure of how to phrase a business letter you'll find help and a template here. We include letters to: creditors, debtors, clients, employees and customers.

GREAT BUSINESS LETTERS IS FOR SALE.
This website is for sale [more info].
Related Articles in the 'Site Information' Category...