Do You Respond Well to Letters of Complaint?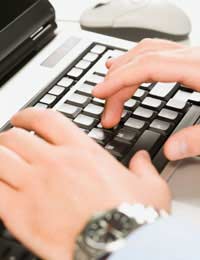 Customers or clients who write letters of complaint expect something from a company in return, at the most basic level an acknowledgement of their communication. Such letters are an opportunity for a company to make matters right, but a bad response (or no response) can make the situation even worse.
Many organisations aren't even aware that their responses to complaint letters aren't good enough and that they are hurting their own business relationships in the way they answer them. We have designed the following questionnaire to help you reflect on how you and your organisation respond to letters of complaint and if you need to rethink your strategies for the best possible results.
1. Do you answer all letters of complaint within 48 hours?
2. Do you summarise the main issues from letters of complaint in your responses?
3. Do you apologise for the client or customer's poor experience when you respond?
4. Do you attempt to offer an explanation for a poor experience when you respond?
5. If you are unable to explain a poor experience, do you promise to investigate the matter?
6. Do you thank the client or customer for their patience while you investigate their complaint?
7. Do you offer clients an incentive to work with you again, such as a discount in the future?
8. Do you address all client or customer concerns when you respond to a letter of complaint?
9. In the event of on-going letters of complaint, do you refer to your previous responses?
10. If a complaint does not concern you, do you provide information for the better recipient?
11. If you are unable to accept a complaint do you make it clear why this is so?
12. Do you end your responses to letters of complaint positively and by thanking the client?

Yes to between zero and four questions
You most probably do not respond well to letters of complaint. It may be that you leave such letters unanswered for too long and the writers feel ignored, that you utilise vocabulary which makes the writer feel that you do not care or blame them rather accept any blame, or that you have no interest in their complaints and will not be taking your investigation any further. Examine your procedures and templates for answering such letters and ensure that they include thanking the customer or client for their letter, a summary of the concern expressed by the client or customer, and some form of action on your part regarding this concern. Also ensure that in some way you apologise for the experience as described and thank the customer or client for their patience while you investigate or attempt to resolve it. By acknowledging how the letter writer feels and casting them as patient and understanding you can make a big difference in how they view your organisation, even if your ultimate response to their complaints is not what they had hoped.
Yes to between five and eight questions
You may respond well to letters of complaint. You understand the importance of answering such letters quickly even if you can do no more at that time than promise to investigate the incident. You also likely understand the importance of keeping this promise, but your customers or clients may feel let down if you do not use positive vocabulary and convey the sense that their patronage is important to you. One way to make this clear is by offering something to those who write letters of complaint, whether it is a discount on a future product or an invitation to take part in an organisation's operations in some way. Not only do such strategies allow you to prove that you take complaints seriously but they also put some responsibility on the letter writer to accept a second opportunity for your organisation to impress them. Securing this second chance is essential to keeping current customers and clients and building a brand loyalty based on your attention to their experiences.
Yes" to nine or more questions
You respond well to letters of complaint. You understand that a customer or client who feels passionate enough to complain about your company still has some sort of emotional investment in your organisation and that the correct response may help convert this investment to a positive one. You also understand the importance of treating customers and their complaints with respect and choosing vocabulary as well as action plans which convey this sentiment. If you don't have them already, draw up guidelines and templates for answering letters of complaint which can be used by your entire organisation. Find out what kind of approval you will require to do so, and make it a priority. After all, losing customers and clients because of insufficient responses to complaints means you have failed them twice, and many will not stick around to give you a third chance.
You might also like...