Questionnaire: Are Your Business Letters Positive?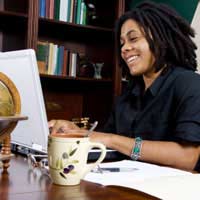 People enjoy positive things more than negative things, and business letters are no exception. In fact, not only is a negative business letter uninteresting to read but it also communicates a feeling of failure and will be uninspiring to its recipient. Clearly this is not the best type of letter to send to business associates.
To help you determine whether you pack enough positivity into your writing we have put together the questionnaire below. Answer each question honestly, then count up your "yes" answers and match them to the explanations at the end to find out if your business letters are positive.
Are Your Letters Positive?
1.
Do you always write with the intention of being positive?
2.
Do you select vocabulary which communicates positivity?
3.
Do you avoid the words "no" and "not" in your writing?
4.
Do you make an effort to use strong, active verbs in your writing?
5.
Do you open your letters with positive news?
6.
Do you close your letters with a positive message?
7.
Do you cloak negative news in positive phrases?
8.
Do you avoid laying blame in your business letters?
9.
Do you detail actions that will or have been taken in your writing?
10.
Do you focus on solutions rather than excuses in your writing?
11.
Do you keep in mind the recipient's needs or desires in your letters?
12.
Do you highlight benefits for the recipients of your letters?
Your Results
"yes" to between zero and four questions
If you answered "yes" to between zero and four questions then your business letters are not likely all that positive. It may be that you feel business communications require harsh tones due to the importance of the subjects, but this is absolutely untrue. Even if extreme actions must be taken or an aggressive stance on a subject is required you can still frame this news in a positive light by focusing on the benefits each will bring. "Sandwiching" less than desirable news, that is opening and closing with positive messages and containing weaker news between these strong sections, will help strengthen your letter and leave recipients with overall positive feelings as well. Focus on putting positivity into your next few business letters and you'll be surprised at how routine this new tone will become.
"yes" to between five and eight questions
If you answered "yes" to between five and eight questions then your business letters may be positive. You likely understand that positivity is important in business letters but have yet to master how to re-frame "bad" news into positive messages. Concentrate on your vocabulary. Avoid negative words ("no" and "not") and words that prohibit things ("reject" "deny" "refuse" "unable"). Also remove words which convey a sense of sadness ("unfortunately" "sadly" "regrettably"). Brainstorm how today's negative news will be tomorrow's benefits and focus on these as your primary message. Also, remember to include details of actions you are taking to bring about these benefits and your overall positivity will suddenly be sky-high.
"yes" to nine or more questions
If you answered "yes" to nine or more questions then your business letters are most likely positive. You probably already understand the importance of focusing on energetic, enthusiastic vocabulary and avoiding negative, depressing messages. In the future, commit to editing your writing so that you can be sure that you have combed through your overall message, specific vocabulary and even letter construction for maximum positive effect. Once you are confident in your ability to construct positive business letters you'll be flying through them with ease.
You might also like...