Follow Up Letter After Sales Call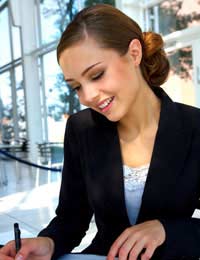 A follow up after a sales call or meeting is vital in order to stay ahead of the competition. A great follow up letter is much more effective than the much used email as it adds a more personal touch and shows an extra bit of effort.
Follow Up Letter or Email?
Emails are usually the preferred business correspondence. They are simple, quick, and take virtually no effort whatsoever. This is why the follow up letter after a sales call can make a difference in staying ahead of the competition. A follow up letter takes more effort, gives a personal touch to the business transaction and will help your company to stand out from the identical numerous business emails. A letter shows more commitment towards taking the time to build a business relationship. This form of business correspondence should not be underestimated.
Timescales for Sending a Follow up Letter
Sending the letter as soon as possible after the sales call is the best way to show professionalism and dedication. Try to send a follow up letter within at least the next business day. This will re-establish the business relationship and prove a desire to conduct business with the receiver. Leaving a follow up letter for weeks won't bring your company back into the business prospect's mind. Leaving it for more than a week will simply mean that a competitor has the chance to jump in and win favour with the business prospect.
Follow Up After Sales Call: Letter Content
The follow up letter should not be too elaborate or go into any great detail. This letter is much more an expression of thanks and a reminder of your business than a sales letter. If there was a previous meeting then the follow letter should point out the positive highlights of the meeting. If the letter is written specifically after a successful sales call then it can be a thank you and written proof of a desire to work together in the future.
The Intent of the After Sales Call Follow Up Letter
This letter is intended as a business relationship builder not a heavy handed sales letter. It is a thank you and should not lead into any kind of selling tactic unless the client has requested information. The letter should simply reinforce that it was a pleasure discussing business and that a long term business relationship is hoped for. Immediate selling in this letter may put this prospect off.
Gaining the Edge on the Competition
It does not usually take much to exceed a client's expectations and a follow up letter will prove that your company uses a personal touch. Many companies simply fire off emails or do not bother with the follow up letter once a sale has been completed. By taking the time to undertake this simple act you are reminding the customer that they are more than just a simple sale. You are avoiding shortcuts such as emails and are prepared to spend a little extra time with the client. This is one of the best ways to put your company ahead of the competition.
Sample Follow Up Letter After Sales Call
Customer name
Address
Postcode
Date
Dear

Just a short note to thank you for your time yesterday. It was interesting to hear your views and experiences of dealing with firms in our industry. Your comments on our own business have left me feeling positive about our growing business relationship.
As promised please find enclosed an updated product brochure containing our full range of office supplies. As previously mentioned, delivery will be free on all items and discount can be provided on the items I have highlighted. Pages 16 – 21 of the brochure contain the products we discussed and I have highlighted some suitable alternatives.
Please feel free to contact me on (telephone number and email address) at any time if you have any more questions or business requirements that I may be able to help you with.
I look forward to future opportunities to work with your company.
Yours sincerely
Name

Encl: product brochure
You might also like...