Sales Letter to a Business Wholesaler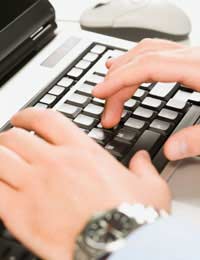 Selling products to wholesalers does have a number of advantages. Items can be sold in large quantities to customers or other businesses that prefer to use the wholesaler route. However, there are some issues that should be considered before writing a sales letter to a business wholesaler.
Researching Your Wholesaler Options
Although there are major benefits to selling through a wholesaler there are also some downsides. A wholesaler will have to make a profit on their sales and so will the retailers that they sell to. This means that the profit margin for companies that sell through a wholesaler will usually be reduced. Researching your wholesaler to maximise sales should include considering wholesalers who have a national chain, and also the overall customer reputation of the wholesaler.
Sales Letters and Sales Meetings
A sales letter to a business wholesaler will usually be a precursor to an actual business meeting. Details will have to be finalised and there will be contracts to sign. The sales letter should be seen as an intention to supply through a wholesaler. Your letter will not include any terms and conditions; this will be discussed at a later point. The sales letter should basically discuss the product and a desire to sell through the wholesaler if terms can be reached on issues such as price and the quantity of product to be supplied.
Issues to Discuss In the Sales Letter to Business Wholesaler
The sales letter can point out a few key issues that will require some feedback from the wholesaler. These issues can include minimum order levels, quantities of stock that the wholesaler would be willing to hold, and how, or if, the wholesaler will promote the product. Other issues that could be questioned include competing or complimentary products that the wholesaler holds. These issues can come in the form of bullet points within the letter.
Referrals and Existent Sales
It can be a good idea to catch the wholesaler's interest by naming some suppliers that already sell your product. Naming other suppliers is a form of business referral and proves to the wholesaler that it will be worth their while supplying your product. Other points to mention can include the price of the product and the mark-up that may be available to the wholesaler on the product. The wholesaler will no doubt be happier to stock a product if they can make a good profit.
Tone of the Sales Letter to a Business Wholesaler
As with all sales letters the tone should be business like, optimistic and realistic. The wholesaler should come away from reading the letter with the feeling of a good business lead with the likelihood of making a profit. Always highlight the business possibilities and benefits for both parties and the hope that this could be the start of a profitable business relationship.
Sample of a Sales Letter to a Business Wholesaler
Name
Wholesaler Company Name
Address
Postal Code
Date
Dear
Following our telephone call of (date), I am writing with the requested details of (company name) and our intentions to sell our range of products through your wholesale company. I realise there will be a number of issues to discuss in greater detail at a later stage. This preliminary letter is a precursor to our meeting should you feel that we would be the right business match for each other.
I have enclosed a full product brochure along with a list of the names of suppliers that we already sell our products through. I have also included details of the sales levels for each supplier.
If you could address the issues below and reply to me at (telephone number and email address) we can proceed with the next step in the process. If you could please supply me with details of:
Your minimum order levels
The promotional aspects of selling through your company
Competing or complimentary products you may stock
The number of stores you would be able to stock our products in
Whether there are any conditions on selling our products through other stores
As you can see from the sales product brochure and sales levels figures our sales have risen steadily over the last two years. I feel this is the right time to push our products in larger volumes to businesses nationally, and feel this would be beneficial to both of our companies.
Please feel free to contact me with any questions on our products and intended sales objectives.
I look forward to receiving your feedback and to hopefully building a business relationship that will be beneficial for all concerned.
Yours sincerely
Name
Enc: sales product brochure
You might also like...