Requesting a Reference From Your Client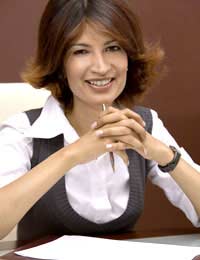 There are a number of reasons why a business would write a letter requesting a client reference. The reference may be used in a product brochure or on a company website. This is a recommendation from a client to a business and the request should highlight why the reference is actually required.
Initial Contact before Sending a Client Reference Request Letter
It is a good idea to actually telephone the client that you are intending to obtain the reference from. This will no doubt be a free of charge reference and it will be beneficial to actually inform them prior to sending the reference request letter. This initial contact can also take the form of an email and can be sent to multiple clients. Make them aware of the request and simply ask if they are prepared to supply a written reference. The actual request letter can contain full details of why the reference is needed.
Tone of the Client Reference Request Letter
The tone of this letter will all depend on how long you have known the client and the type of relationship that exists. Many clients and business managers are on friendly terms within their working relationship. It can be that the client reference request is requested as a favour from the client to the business. If both business parties enjoy a beneficial business relationship then the request should not be met with any objection. If the business and client relationship is more formal then the request should be a business like transaction between the two parties.
Explaining the Reason behind the Client Reference Request
The letter should explain why the request is required. This is a common courtesy and will no doubt be required by the client before the reference request is granted. Inform the client how the reference is to be used. This could be on a company website, as a business recommendation for another client or to be placed in business promotional material. It may be used as support to a business mission statement to be placed in company brochures. Always fully explain why the reference is needed and how it will be used.
What is Required from the Client Reference
If the client has agreed to write a reference then the letter should explain what is actually required from them. This will make it easier for the client to write the reference. List a few required points such as how long the business relationship has lasted, the nature of the client's business and the product or service used. The benefit of using your company is another reference point that can be requested from the client.
Mention the Value of the Client
When writing the letter to request a client reference it is a good idea to mention that you consider them to be a much valued client. A simple compliment should go a long way to obtaining the reference request in a short period of time. Also mention that you realise they are busy and that taking the time to write this reference is much appreciated. Always remember to write a follow up thank you letter to clients who have provided references.
Sample Client Reference Request Letter
Customer name
Address
Postcode
Date
Dear client name
Further to our recent telephone conversation, I please find below further details of my reference request. I appreciate the time you are taking to write this reference for our company.
As a much valued and long standing client I would like to use your recommendation as a reference for customers who use our company website. I feel we have had a very successful business relationship and it would be appreciated if a few points could be included within the reference. If you could highlight the benefits of our business relationship, how long you have used our company and how our products have helped with the smooth running of your company.
As previously mentioned we will place a link in your reference that can be used to direct customers to your company website. If you have any questions please feel free to telephone or email me.
I look forward to reading the reference and to the benefits that this will bring to both of our companies.
Yours sincerely
Name
You might also like...