Letter Advising of Flexitime Opportunities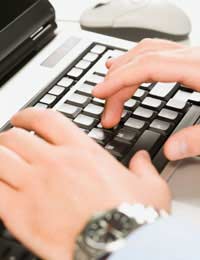 Flexitime, or offering staff members more flexible working hours so that they can achieve a greater work life balance, is generally greeted with enthusiasm by employees. After all, who doesn't like more control over their daily schedules and arranging their time to suit their personal needs? When you begin offering flexitime opportunities at work an enthusiastic letter detailing the possible arrangements is a great way to communicate necessary information. Formatting this letter in a more formal manner will also help convey that such opportunities are taken seriously by employers.
Content of a Letter Advising of Flexitime Opportunities
A letter advising of flexitime opportunities must provide concrete details of these new opportunities. Such details include:
Available new working hours
Who is eligible
Who will not be eligible (and why not)
How those interested in flexitime can find out more about it
What will be required of those who begin working flexitime
The contact details of the flexitime liaison should also be included, if applicable. If more flexitime opportunities will be rolled out in the future then this should be noted as well. If this foray into flexitime is only for a limited time, for example just during the summer, or is a pilot scheme with a defined end date for assessment then this should be communicated as well.
Format of a Letter Advising of Flexitime Opportunities
A letter advising of flexitime opportunities should be formatted at least semi-formally and distributed to all staff so that everyone receives the same information at the same time. If your workplace is less formal, then an informal memo may also be appropriate. You may or may not decide to address each employee by name, to use a collective greeting or to avoid any greeting at all. The mailing addresses of the letter writer and recipients is not necessary. A subject line detailing the purpose of the letter is a good idea and a formal closing (Sincerely, Best Wishes) is most appropriate for this type of letter. Such letters may be printed out and distributed internally at the workplace, or even emailed to all staff if that is the usual route for internal communications.
Sample of a Letter Advising of Flexitime Opportunities
29th September 2010
To: All staff members
Re: New Flexitime Pilot Scheme
It is with great pleasure that I am able to announce the introduction of a Flexitime Pilot Scheme (FPS) here at Workwell Enterprises.
All full time, salaried Workwell employees are eligible for inclusion in the FPS. Part time and contract workers will not be able to participate at this time, though this will be reviewed at the close of the FPS.
The FPS start date is January, 2011 and will allow those eligible to work their standard working week around the following arrangements:
All employees must work during core hours, which are 10:00 to 12:00 and 14:00 to 16:00. A lunchbreak must be taken between the 12:00 and 14:00; lunchbreak is a minimum of 30 minutes and a maximum of 2 hours.
The workplace will open at 7:30 and close at 19:00, so you will not be allowed to work outside of these hours
The working week is 37.5 and your flexitime will be based around working these hours.
Full details and instructions for logging in and out of work, accruing hours etc will be issued to each employee shortly.
The FPS will continue through August, 2011 when it will be assessed for both efficiency and employee satisfaction. An ultimate decision will be made regarding the feasibility of flexitime in our offices following these assessments.
Anyone eligible for the FPS who would like to learn more should contact Margaret Doyle at [email address] before 1 October. A presentation on the FPS will take place in mid-October, and final decisions will be necessary by mid-November for a January, 2011 start. Firm details on this timeline will be made available in the future to those who are interested in proceeding with the scheme.
If you have any questions, please contact Margaret to help make the Workwell Flexitime Pilot Scheme a great success!
Best Wishes,

________________
Mark Totten
Managing Director
Workwell Enterprises
You might also like...