Letter of Complaint Alleging Discrimination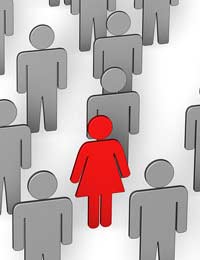 Discrimination has no place in business. In the United Kingdom there are laws in place to ensure that discrimination based on gender, race, religion, sexual orientation and more are not allowed to take root in the workplace, but unfortunately discrimination may still occur. When it does, businesses should write firmly and immediately to let offending organisations know what has happened. The allegations should contain details of the types of discrimination suffered and as many facts about the incidents as possible. The tone of such letters should be professional and polite, but direct. Letters of complaint alleging discrimination are formal business communications and should be formatted as such.
Details of Discrimination in a Letter of Complaint
A letter of complaint alleging discrimination should first and foremost contain details about the type of discrimination and the alleged incident. This letter should act as a summary of the event, but if there will be more documentation forthcoming then it may not necessarily go into great detail. Since this letter is a formal notification of the event to the organisation responsible it is important that all of the pertinent facts are included such as names, dates, locations and witnesses. If something is being asked of the letter recipient in order to rectify the discrimination then this should be made clear as well.
Tone of a Letter of Complaint Alleging Discrimination
While a letter of complaint alleging discrimination will never be a friendly note, it does not need to have a nasty tone either. In fact, it is best if such letters strive to remain polite and professional but make the allegations directly and succinctly. As a general rule of thumb such a letter should err on the side of brevity and civility. This might mean that the letter remains short and to the point, with further evidence or discussions to follow.
Format of a Letter of Complaint Alleging Discrimination
A letter of complaint alleging discrimination should always be formatted formally. Such a letter might itself become useful as evidence of notification of the incident or as a summary of the event in question so making sure that it is neatly typed and printed on organisational letterhead is important. These letters should also include the names, job titles and contact details of both the writer and the recipient as well as professional salutations and closings. The writer's signature should also be included. Delivery via post or courier is appropriate for a letter of complaint alleging discrimination.
Sample of a Letter of Complaint Alleging Discrimination
Mr. Charles Hart
Job Title
Organisation One
Organisation Mailing Address

Date
Mr. Jacob Rose
Job Title
Organisation Two
Organisation Mailing Address

Dear Mr. Rose,
It has been brought to my attention that one of my employees at [Organisation One] feels that (s)he suffered from [Type of Discrimination] from [Organisation Two] on [Date]. This employee alleges that (s)he was [Details of Discrimination] and assures me that there were witnesses to this incident.
I understand that this type of behaviour is not typical of [Organisation Two] however I must insist that this complaint be investigated to the fullest extent possible. I also request that the results of this investigation be sent to me so that I might personally review the findings.
If you care to speak to me about this matter, please do not hesitate to contact me on [Telephone Number or Email Address]. I look forward to resolving this matter in the near future.
Yours sincerely,
___________________
Mr. Charles Hart
Job Title

You might also like...