Letter Negotiating Company Perks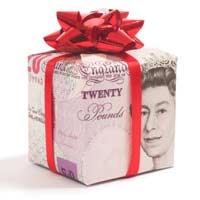 Many companies today offer a variety of perks for their employees. Company cars, subsidised or free gym memberships, life insurance, performance bonuses, subsidised canteens, referral bonuses and discounts with partner companies or shops are all examples of the types of perks that some companies offer to their employees. While some of these perks may be enshrined in an employee's contract, such as the potential for bonuses, stock options and insurance plans, others may be less formal arrangements. When it comes time to enquire about these less formal perks, a good business letter can be an efficient way to negotiate.
Negotiating Company Perks
Negotiating company perks may require you to do some research. For example, to negotiate reduced price gym memberships, you'll need to find out whether the local gym offers group schemes, work out the cost per employee and determine how much other employees would be willing to pay. Arming yourself with as much relevant information as possible, and including these details in your letter is a good way to open negotiations. You may also want to negotiate company perks which already exist but have yet to be offered to you personally. Include details of: why you believe you should be considered for these perks; your level or length of employment; whether the perk was promised to you at any time; or if the perk is necessary to help you complete work-related tasks.
Format of a Letter Negotiating Company Perks
These letters are akin to employment contract negotiations and as such should convey the formality of the request, even if they are sent via email. The name and job titles of both the letter writer and recipient should be included, and formal salutations and closings should be employed. Dating the letter is important for recording keeping purposes and any enclosures or attachments included should be noted. If letters are not being emailed then delivery via interoffice mail is fine.
Sample Letter Negotiating Company Perks
Ms. Marie Adler
Job Title
Organisation

Date
Mr. Thomas Black
Job Title
Organisation

Dear Thomas,
At the last Annual General Meeting the possibility of discounted gym memberships for [Organisation] employees was raised and tabled until further details could be offered. After researching several gyms in the local area, I have been able to determine that group schemes do exist at [Gym 1], [Gym 2] and [Gym 3]. I have created a spreadsheet of the costs (both to [Organisation] and employees) and benefits of each scheme and have enclosed it with this letter.
Now that details of discounted gym memberships have been obtained, I would like to advise you that this matter will be brought up again at the Annual General Meeting set to take place in three month's time. If there is anything else that would be required in order for a decision to be made on this issue, please let me know and I would be happy to see that these items are obtained.
Thank you,
___________
Marie Adler
Job Title

You might also like...