Negotiation to Creditor Refusing PPI Payout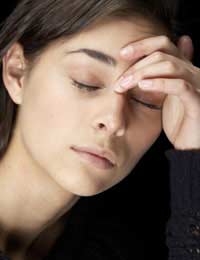 Many customers who assumed they had adequate PPI cover have been refused payment from creditors when financial difficulties have arisen. It has been recorded that 10% of all payment protection insurance claims are refused and this figure is much higher than any other type of insurance claim.
Why Creditors Would Refuse PPI Claims
A number of PPI rejections have come about simply because the policies were mis-sold. This could mean that customers were not fully informed of the insurance cover that was included in the PPI policies. There are a number of exclusions written into these policies and most are detailed in the small print. Unfortunately many customers do not read the complete contract before signing. Many customers simply say yes when asked if they would like payment protection even if the chances of making a claim are slim.
Non Payment Until PPI Claims are Processed
Payment protection insurance claims are not always straightforward and there can be long delays before a claim will be processed. If a PPI holder has lost their job then the creditors will want proof that the employment did not end voluntarily. This could mean obtaining written validation from a former employer. This sort of validation can take time, and many creditors will refuse payment until the documents have been verified.
Reading the PPI Small Print
It is important to go through the PPI contract and check exactly what is and isn't covered. For example, if a loan was taken out by two people and PPI was taken, both co-signers may not actually be covered by the PPI. There are a number of different exclusions in payment protection insurance contracts that have been missed by customers. It could be the case that the creditor did not make the customer fully aware of the exact cover included.
Seeking Professional Financial Help
Stating that professional advice on the matter has been taken can be included in the negotiation letter. This can take the form of advice from agencies such as the Citizen's Advice Bureau or a credit counselling service. This fact will notify creditors that the customer is aware of their rights and is not simply prepared to let the matter drop. Mentioning the Financial Ombudsman as a solution to the dispute can also be stated in the letter.
Negotiating for Suspended Payments
If negotiations have turned into a long running dispute involving outside agents such as the Financial Ombudsman then a request for suspended payments should be made. Suspended payments should include monthly repayments, interest, and PPI payments. This suspension of payments should last until a definite decision over the PPI has been made. Again, this may be met with a refusal by the creditors but it is not an unreasonable request. Customers should not cancel their PPI policies until the final decision has been made.
Claiming Back Payment Protection Insurance Payments
There have been many reported cases of customers claiming back their PPI payments in a similar manner to claiming back bank charges. Claims can be successful if the policies were originally mis-sold to customers, something that has been reported to have occurred frequently. Claiming back PPI payments is a long process and creditors will not simply accept fault and refund customers. However, if the customer has proof and is willing to continue with the reclaim process it can turn out in their favour.
Sample Negotiation Letter to Creditor Refusing PPI Payout
Name of Creditor
Department
Company
Address
Postal Code
Date
Name of Customer
Address
Postal code
Dear
Customer Account Number:
With regard to your letter dated (date) notifying that my PPI will not cover me because I am named as a second account holder on the joint loan, neither my husband nor I were made aware of this exclusion at the time we agreed to take the payment protection insurance. As you are aware we have both become unemployed due to our business closing and this is the reason we have placed a claim for the PPI.
Your recent letter stated that only one person could make a claim on this type of policy. We have since taken this matter to a financial advisor who has advised us to take the dispute to the Financial Ombudsman to make a decision. I am sure this decision will not be decided quickly and I would like to request a suspension of payments on this account including payments, interest and PPI payments.
An alternative to payment suspension would be a full refund if the Financial Ombudsman does decide in our favour. As I have previously stated I do not expect this financial difficulty to last on a long term basis and my husband and I are both looking at alternative forms of employment.
I look forward to your prompt reply on this matter.
Yours sincerely
Name
You might also like...