Negotiating Letter on a Defaulted Mortgage Loan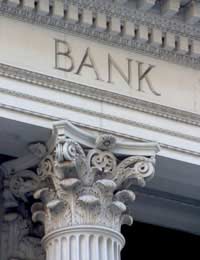 Negotiating with lenders over a defaulted mortgage loan can seem like a daunting task. However, lenders should always be open to negotiations on a defaulted mortgage loan as other available options can be costly.
Negotiating With Mortgage Loan Lenders
Lenders will usually be open to negotiation - whether it is missed credit card payments or a defaulted mortgage loans. The option to take legal proceedings is never an attractive route for lenders as they will usually make a loss on their initial loan. The home repossession route can be a long drawn out process and the end result for lenders will usually be a loss. Negotiation can avoid taking the legal proceedings route and is an option most lenders are open to.
When to Send the Defaulted Mortgage Loan Negotiation Letter
A negotiation letter should be sent as soon as possible once the mortgage holder becomes aware that missed payments are likely to happen. Lenders will notice straight away that a payment has been missed and will contact the mortgage holder. Sending in the negotiation letter before the lender makes contact is notification to the lender of the problem. Lenders will note that contact has been made and that the problem is being assessed and dealt with at an early stage.
Good Financial Records Make Negotiations Easier
Lenders will usually be quite prepared to negotiate with debtors who have good financial records. People with a history of making payments on time and with good credit records should find that lenders will be open to negotiations. Those with a history of missed payments may find that lenders are not so lenient. If a solution is provided such as a future date for payments or reduced payments schedule then this must be strictly adhered to.
Preparing Information for the Negotiation Letter
There should be certain issues covered in the negotiation letter and this will take some preparation. Assessing the situation will mean writing down monthly expenditure and income and looking for ways this problem can be resolved. Lenders should be able to help once all the figures are in, and may be able to advise on a number of different financial solutions. Negotiations will include input from both parties that will lead to a hopefully amicable solution to the problem.
Be Open and Honest in the Negotiation Letter
There really is no point making up excuses as a way of explaining the defaulted mortgage loan in a negotiation letter. Honest explanations will mean that realistic solutions to the financial problem can be considered. If a realistic timescale can be given for the present and future missed payments then the lender will have a timescale to work with. They may agree to suspend payments for a length of time until the situation has been rectified.
Do Not Make Unrealistic Proposals in a Negotiation Letter
Unrealistic proposals of payments should never be included in a negotiation letter. Stating that payments will be met by a certain date may sound like the ideal way to gain some breathing space but will only irritate lenders if the payments fail to appear. By taking this route lenders will be sceptical of any other proposals put forward by the mortgage holder. Realistic solutions to the problem should be included in the negotiating letter if possible.
Sample Negotiating Letter on a Defaulted Mortgage Loan
Lender name
Company name
Address
Postal code
Date
Customer name
Address
Postal Code
Dear
Re Mortgage Loan Account Number:
I am writing to inform you of financial problems that have arisen that will lead to some difficulty in payments to my mortgage loan for a short period of time. This problem has occurred due to a decrease in my hours of employment as a result of cutbacks within my company. It is thought that situation could last for up to six months and I hope that we can come to some form of payment adjustment during this time.
I have assessed my household income and expenditure and have placed these figures in a spreadsheet attached to this letter. From this assessment I think that I could reasonably make payments of (amount) towards my mortgage account for the next six months. This shortfall could be made up at a future date once my employment situation has been rectified. I am very open to any other suggestions you may have that will provide an agreeable solution to this short term problem.
I have every intention of fully honouring our mortgage agreement and at present am looking for other ways to supplement my income. If my financial circumstances do change in the near future I will contact you with details.
Your understanding and patience in this matter is appreciated and I look forward to hearing from you.
Yours sincerely
Name
Enc: Financial breakdown spreadsheet
You might also like...