Proofreading Translated Business Documents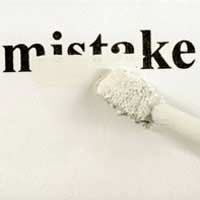 It would be nice to think that once a professional translates a business document there would be no need for anyone else to do a final proofread, but the fact of the matter is that anyone can make a mistake. The next time you receive translated business documents, set aside time to proofread them for grammar and spelling, vocabulary, voice and style before signing off that they are acceptable.
Proofreading for Grammar and Spelling
Grammar and spelling are obvious issues for any document which has been translated from another language. If you receive a translated document in an electronic format you may be able to run a grammar and/or spell check using word processing software but you should also take the time to read through each page yourself. Be particularly aware of typographical errors (typos), run-on sentences, sentence fragments, the misuse of punctuation marks and verb tenses. Also look out for spelling issues that may not be picked up by a spell check, such as the use of homophones (two words that are pronounced the same but are spelled differently, such as "here" and "hear") or spelling differences which may result from the use of British or American English spellings. It may be that you are not even sure of why something feels wrong or awkward when you proofread a translated document but as a native speaker you are able to make changes to correct these passages.
Proofreading for Vocabulary
Business documents often contain standard industry terms or other technical jargon and this vocabulary is not always familiar to translators. Discussing these terms or providing a glossary or industry resource such as a medical or legal dictionary is a great way to limit vocabulary errors prior to a translation. Once a translation has been completed, however, it will require careful proofreading to make sure that vocabulary is used correctly and consistently throughout. Vocabulary in a third language, for example legal terms in Latin, tend to stay in this third language but proofreaders should make sure that the grammar surrounding these terms is correct and appropriate.
Proofreading for Voice
Proofreading for voice can be tricky because a translation may be technically correct even if the voice employed is not right for the document. Active voice places emphasis on the subject doing an action ("Robert deposited the money") but in the passive voice the subject does nothing ("The money was deposited by Robert"). Active voice is most often used to make clear who is acting or allegedly acting while passive voice may obscure the actor. Active voice also tends to use fewer words than passive voice and so may be preferable if there is a word or page limit for a particular document. Unfortunately translated documents tend to stick with one voice throughout, so if at all possible discuss which voice is preferred prior to engaging a translator or else you may be stuck making a great many changes later.
Proofreading for Company Style
If your company has created a company style guide it is best to give a copy to any translator who may be working on your business documents. If no such resource is available then you may want to create one so that you no longer need to worry about proofreading for company style. Issues like preferred formatting, capitalisation, spacing, bold and italic text, punctuation and spelling are commonly covered in style guides, so without one you will need to proofread for consistency across these topics in your documents. Alternatively, you could follow an existing style guide such as the Associated Press Stylebook, the BBC News Style Guide, the Guardian Style Guide, the Chicago Manual of Style or an industry style guide such as the Oxford Standard for Citation and Legal Authorities. Strunk and White's The Elements of Style may also help resolve issues of style as you proofread.
Proofreading translated business documents is important as a final defence against human error and unnecessary mistakes. Grammar and spelling, vocabulary, voice and company style are all issues which should be kept in mind as you proofread.
You might also like...