Job Offer Letter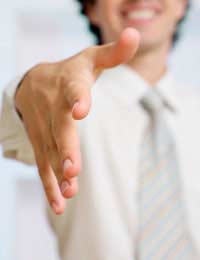 Letters which offer individuals an opportunity for employment must strike the right balance between welcoming that individual to the organisation and enumerating certain terms of employment. However, a job offer letter is not a contract of employment so it should not attempt to list or otherwise explain all conditions of employment that relate to the position or organisation. While it is true that many job offer letters can build from the same basic template, each must be reviewed carefully to ensure that even the smallest details relate to the individual and the position under discussion. Reviewing the tone, details and format of each job offer letter is imperative prior to posting it to the lucky candidate.
Job Offer Letters: Tone
Job offer letters are business communications and as such must employ formal letter writing techniques. All salutations and closings should be appropriate for workplace communications, particularly because these letters may stay in an employee's file and therefore could be referenced at any time. But, job offer letters must also carry a congratulatory and enthusiastic tone. They must welcome new employees to the organisation, or at the very least act as evidence that the organisation would like the individual to consider working with it. Blending the formality of a business letter with the enthusiasm of the job offer might seem tricky, but it usually is just a matter of finding the right vocabulary.
Job Offer Letters: Details
Again, a job offer letter is an offer of employment but it is not an employment contract. To this end, job offer letters should enumerate details such as the name of the recipient, the title of the job on offer, the base annual salary of the job on offer, any possibility (and terms) of bonuses that might be on offer, and anything which was specifically discussed that is not standard company policy such as unpaid holiday time for a holiday booked prior to the interview. Any travel requirements, expenses or contributions towards the cost of moving home for the position might also be discussed. If there is to be a probationary period for the employee then this may be stated, as should any background checks, drug tests or medical checks that will be required of the individual against which an employment contract may be pending.
Job Offer Letters: Format
As formal business letters, job offer letters should be formatted formally. This means that they should include the full name and mailing address of the recipient, as well as the full name, title and mailing address of the sender. They should also include the date, formal salutations and closings and the signature of the designated individual (generally whoever has the authority, or has been asked, to extend the job offer). Job offer letters should be neatly typed and printed on organisational letterhead as well as sent via post or courier.
Job Offer Letter Sample
Here is an example letter:
Mr. Jonathan Mullen
Job Title
Organisation
Organisation Mailing Address

Date
Mr. Frank Wheeler
Mailing Address

Dear Mr. Wheeler,
It is with great pleasure that I extend the following offer of employment on behalf of [Organisation Name].
We are very happy to offer you the position of [Job Title], with an annual salary of [Salary]. As discussed, this position is eligible for performance-based bonuses as determined by [Organisation]'s yearly policies and does undergo yearly reviews by [Person, Position or Panel]. This position is based in our home office in [Location or Address] though some travel might be necessary depending upon you clients and projects. The start date for this position is [Date] and there will be a 90 day probationary period enforced.
If you are interested in this offer of employment, please contact me at your earliest convenience. I will be happy to set up a time to discuss the full contract of employment that accompanies this position. This offer is contingent upon the criminal background check, drugs screening and medical that we discussed during your interview. Details of these items are attached.
We look forward to welcoming you to our company
Yours sincerely,
Jonathan Mullen
Title
Organisation

You might also like...