Letter Advising of Illness and Payment Protection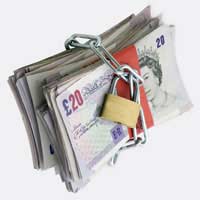 A letter advising of illness and a payment protection claim should be sent as soon as possible to creditors when this type of problem arises. There are different situations such as injury and unemployment that can also be covered by payment protection insurance (PPI) but the overall basic letter content will not differ.
Considerations to Letter Advising Illness and PPI
There will be some preliminary documents needed before writing a letter advising creditors of a payment protection insurance claim. A doctor's note will be needed for injury and illness. Proof of unemployment such as a letter from an employer will be needed if this is the reason for the cause of loss of income. Photocopies should be included with a covering letter to creditors but some may insist on original documents.
Payment Protection Insurance Forms
Claimants should contact credit companies before writing any letter advising of illness and claiming payment protection. Creditors may have set policies and procedures in place that must be followed when making a PPI claim. This form should be completed and sent with a covering letter to the appropriate department. Other creditors will ask simply for written details in a letter along with the appropriate proof from a doctor or employer.
Checking the Payment Protection Insurance Policy
In some cases payment protection insurance will be combined with loan and credit payments but there should be a document with policy terms and conditions. This is the original contract and should be checked to make sure that the claimant is covered for this particular payment protection situation. Remember, claimants may need to submit a claim in writing within a set period of time, and this time period should be included in the credit contract.
Illness and Payment Protection Letter Content
Along with the appropriate proof of illness, injury, and loss of income documents there will be a few important details that should be included in the covering letter. The date when the illness or unemployment period started and an approximate date when this is likely to end, if known, should be included in the letter. Other details will be account numbers, customer reference and insurance policy numbers if known.
Tone of the Letter When Claiming PPI for Illness
Payment protection insurance claim letters should be business like and formal. An insurance claim is simply part of the business contract and there is no need to elaborate in the letter. The enclosed documents from doctors and employers should provide enough details on the illness or unemployment circumstances. These details do not need to be included at great length in the covering letter.
Requesting Credit Account Suspension
Claims for PPI should be made as soon as possible to ensure that payments are immediately covered. Payment protection insurance claims are usually investigated by the insurers and further details may be needed before they will award claims. It could be a number of weeks or even longer before the insurance begins to cover payments. It can be a good idea to include a line requesting that accounts are suspended including interest payments until the insurance is awarded.
Sample Letter Advising of Illness and Payment Protection
Claimant name
Address
Postcode
Date
Name of creditor
Department
Credit Company Name
Address
Postcode
Dear (creditor's name)
Customer Account No:
This letter is formal notification that due to illness I will be unable to make payments on my credit account. I have enclosed a doctor's certificate detailing my illness. Under the terms and conditions of my payment protection insurance policy I would like to make a claim to cover my monthly payments. I wish to start this claim from the date of my employment ending due to my illness as detailed in the doctor's certificate.
I am also requesting that my credit account payments plus interest charges are suspended until the payment protection insurance is applied.
Please do not hesitate to contact me if you require further details. Your patience and understanding in this matter is appreciated.
Yours sincerely
Claimant name
Encl: Doctor's certificate
You might also like...