Debt Settlement Negotiation Letter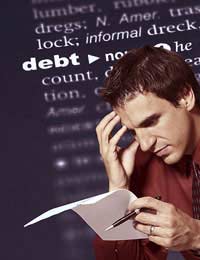 A debt settlement letter can be tricky to word correctly especially if the debtor is looking to negotiate a large discount on the debt. However, negotiating a discount can be achieved, especially on older debts.
Negotiating and Settling Debts
Old debts can follow debtors around for years. They can stop people from obtaining credit in the present and in the future. Some debt collection agencies will give up on chasing old debts after a certain amount of time but this does not mean the debt will simply disappear. Old debts can still come back within six years from the last payment or debtor contact. It is important to eliminate all old debts, and sending a debt settlement negotiation letter is one way to achieve this.
Debt Settlement Companies
There are many debt settlement companies on the market that will send letters with the intention of negotiating to settle debts on behalf of the debtor. These companies will charge a fee for this service. However, there is basically nothing that these companies can do that the debtor cannot do themselves, without having to pay a fee. A debt settlement negotiation letter is not a difficult thing to set out, and the content will depend on negotiating an outright settlement or a new payment plan.
Finding out the Debt Amount
The true amount of the debt should be obtained before trying to start any debt settlement negotiations. Debtors may think that they already know the debt amount but should remember that other charges may have been added to the original outstanding balance. These additions could include interest fees and debt collection agency fees. It may be that a letter has recently been received from a collection agency giving the amount. If not then the original company that supplied the credit will have to be contacted to find out who now holds this debt.
Debt Settlement Negotiations
There are two ways to negotiate old debts; an outright final settlement and a payment plan. Many debt collection agencies will be willing to negotiate a discounted settlement figure on older debts. In some cases this can be around 50% of the original outstanding balance. Negotiating repayment plans should not be too difficult a task. The debtor should state that they are aware of the debt and they are now in a position to formalise a repayment plan to settle this outstanding debt.
Negotiating Outright Debt Settlement
In many cases collection agencies will initially offer a discount on an outright settlement figure. If not, it will be up to the debtor to try and negotiate a settlement figure on the balance. Choosing the right wording is key to achieving a good discount on the settlement. The debtor can explain that they are trying to settle a large amount of debts to various creditors but that these debts have been place in order of priority. Any creditor that offers a discount on the debt will be given priority over other creditors.
Always Validate Old Debts
Anyone who is sent a debt letter from a company should always remember to validate the debt. This means checking who the debt is from and if the debt has actually been previously paid or not. It may sound strange but many people have been caught out by scam artists sending out debt letters requesting payments for old debts that have already been paid.
Sample Debt Settlement Negotiation Letter
Name
Department
Company name
Address
Postal Code
Date
Debtor name
Address
Postal code
Credit Agreement Number:
Dear
I have been informed that an outstanding debt of mine that was previously held with (credit company) has been passed to your company for collection. I have also been informed that the outstanding balance on the debt is (amount). I understand that there may have been additional charges added to this balance since it has been passed to your company.
I have taken advice with regards to my debts and have been advised to write to all of my creditors with the intention of negotiating a final debt settlement figure. My financial advisor has placed all of my debts in order of priority and I am at the moment negotiating final settlement discounts on these debts. If there is a way we can negotiate a discounted debt settlement figure then I will be able to make an outright payment on this account.
At present the creditors I have contacted are willing to settle at a 50% discount on the outstanding debts. If you would like to contact me with regards to negotiating an amount then this debt can be settled as soon as an agreement has been reached.
I look forward to hearing from you, and your understanding in this matter is appreciated.
Yours sincerely
Name
You might also like...