Employment Suspension Letter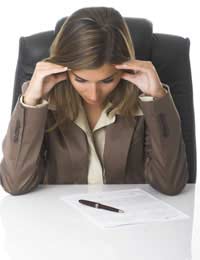 Many organisations enforce a policy that if an employee is involved in any sort of investigation then (s)he must be suspended pending the results of the investigation. Employment suspension letters should provide an employee with details about the investigation, details about the suspension and instructions on how the employee may contribute or respond to the investigation. Employment suspension letters should be formatted formally as they are documents that are usually kept in an employee's file and may be required in future legal proceedings.
Details About the Investigation
When an employee is suspended it is usually because the employer needs time to investigate something about him or her, or his or her work. Letters notifying an employee that (s)he is being suspended should therefore include details of why and what is being investigated. These details may remain vague, such as that an employee is being suspended pending an investigation of gross misconduct relating to a specific account, or they may become more specific and include many facts about what is alleged to have occurred. Details of who is conducting the investigation, how long it may take and what will occur at the close of the investigation may also be included.
Details About the Suspension
When an employee is notified of a suspension the letter should include details of the suspension such as when it will take effect, any administrative tasks that are required of the employee, any information regarding the employee's wages and any instructions regarding the use of an organisation's property. If there an organisation has policies in place relating to a suspension then instructions on where to find further information is also appropriate content for an employment suspension letter.
Instructions on the Employee's Role in the Investigation
Some investigations will regard an employee's co-operation or response. If anything is required of an employee under investigation, whether it is an interview, offering resources to an investigator or writing up a report, then instructions on these activities should be included in the employment suspension letter. At the very least the letter should include the warning that more may be required of the employee and that (s)he should remain available to meet with investigators.
Format of an Employment Suspension Letter
Employment suspension letters should be formatted formally. They should include the name, title and address of both the writer and the recipient and employ formal salutations and closings. These letters should be typed and printed with the business letterhead and delivered either via company mail, post or courier.
Sample of an Employment Suspension Letter
Mr. Ronan O'Brien
Job Title
Organisation
Organisation Mailing Address

Date
Ms. Gwendolyn Sheldon
Job Title
Organisation
Organisation Mailing Address

Dear Ms. Sheldon,
Further to the complaints of gross misconduct of which you were notified on [Date] and [Date], you are hereby suspended from your position as [Position Title] with [Organisation].
These complaints, which were the subject of your disciplinary meeting with [Person or People] on [Date], will be investigated by [Person or Panel]. The investigation will take at least [Length of Time] and the results will be shared during a meeting between yourself and [Person or People]. During the investigation you will continue to receive your agreed salary, however you will need to return all company property including electronics and vehicles. You will not have access to company property or electronic systems during this investigation.
Further information on [Organisation]'s policies on conduct of employees can be found in Chapter Three of the Employee Handbook. Information on suspensions and investigations can be found in Chapter Four of the Employee Handbook. Should you require clarification on any of these policies, please contact me on [Telephone Number or Email Address].
This suspension is effective as of close of business today. Please see me at [Time] to review your suspension and finalise all outstanding details.
Yours sincerely,
______________
Ronan O'Brien
Job Title

You might also like...