Letter Regarding Professional Development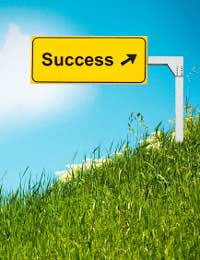 Some professions require personnel to complete a designated number of professional development activities in order to keep their professional accreditation. These activities often include professional reading, attending events, speaking at events or some other form of staying current with developing trends and knowledge in that particular industry. Many organisations try to help their employees stay on top of their professional development obligations by hosting and/or advertising relevant events. Letters regarding professional development activities should include details of the activity, a reminder about professional development obligations, and any information on how to prove attendance or otherwise apply for credit after attending the event. As these letters tend to be sent to a large number of employees at once, formatting them as a memo is often appropriate.
Details of the Activity
A letter advertising an item of interest to those with professional development obligations should include all relevant details on the item and how it relates to their obligations. The name, date, location, time and cost of an event should be included in such a letter, as should the number of points or hours that the event will garner for professional development. Information on whether the employer will be covering the cost of the item, and how the employee can register for the item, should also be included.
Reminder About Professional Development Obligations
Employees often require a quick refresher on their professional development obligations, so including details of what is required of them, specifically how much (hours or credits) and how often (per month or per year). If employees can check with a staff member regarding their own professional development history then this information should be given as well.
Information on Applying for Credit
There may be many ways that an employee can prove that they have completed professional development items, so a letter regarding a specific event or activity should include instructions on how they can prove involvement with this particular item. If items are required of the employee, for example returning from a workshop with notes or preparing a talk following attendance at a seminar, then instructions for this should be in the letter too.
Format of a Letter Regarding Professional Development
A letter regarding professional development activities will likely be sent to a large group of employees at once so formatting such a letter as a memo is acceptable. This means that a "To Whom It May Concern" salutation is acceptable and the recipients' name and job title do not need to be included. These letters should be typed and printed on company letterhead, though it may also be appropriate for them to be sent via an organisation's email system if that is the established mode of delivery for such announcements.
Sample of a Letter Regarding Professional Development
Ms. Joanne Caldwell
Job Title
Date

To Whom It May Concern:
On [Date], [Organisation] is sponsoring an [Event] entitled [Title]. [Person], [Person] and [Person] will be presenting short talks on [Subject]. This [Event] will take place at [Location] and run from [Start Time] to [End Time]. Attendance at [Event] will be free for all [Organisation] employees.
Attendance at this [Event] will count towards Professional Development obligations for [Profession] and [Profession]. [Amount or Type of Credit] will be awarded to all employees who attend the day in full, and [Amount or Type of Credit] will be awarded to employees who attend the morning session only. Any employee willing to summarise the [Event] in a short report will be awarded a further [Type or Amount of Credit]. Notes from the [Event] will be required to prove attendance.
Please be advised that all [Organisation] employees are required to complete [Amount] of Professional Development each [Time Frame] as per company policy. Further information on this requirement can be found in the Employee Handbook.
Anyone interested in attending [Event] should contact me by [Date] on [Telephone Number or Email Address].
Thank you,
_______________
Joanne Caldwell
Job Title

You might also like...