Letter Advising of a Complaint Against an Employee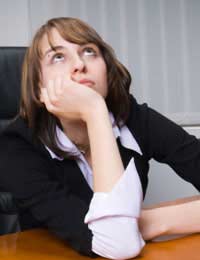 Even organisations noted for a professional atmosphere and superior customer service may receive a complaint against an employee at some time or another. Such a letter may come from a client or customer external to the organisation, or it may come from another employee within the organisation. When complaints are made against an employee, this person should be notified of the complaint in writing. General details of the complaint may be included in this notification, and if formal procedures are in place regarding how an employee should respond then this information should be included as well. A letter advising of a complaint against an employee may be included in the employee's personnel file and because of this should be formatted as a formal business communication.
Details of the Complaint
Unless a separate report or summary of the complaint is going to be forwarded to the employee, a letter advising of a complaint against that employee should include the facts of the complaint. This would include who made the complaint (either a name or position, for example "a co-worker" or "a customer in the High Street branch"), when the complaint was lodged, when the actions that are being complained about occurred, and the behaviours that are the focus of the complaint. If details of the behaviour may to be vague in the letter, for example "acted in a sexually harassing manner" or "was unprofessional during a meeting" then more specific details should then be included in a report or summary about the incident.
Procedures for Addressing a Complaint
A letter advising of a complaint against an employee should offer that employee further information on how (s)he can address the complaint. If the organisation has firm policies and procedures in place then these should be referenced or the employee should be directed to a source of information (for example, a company handbook or a Human Resources Officer) from which (s)he can find out more. Such letters should also include details of how their response should be made (for example, in writing or vocally) and a date by which the response should be made. If there is a chance that a formal investigation will be opened following this procedure then this information should be made clear as well.
Formal Business Letter Format
Letters advising employees that complaints have been made against them are formal business communications and so should be formatted as such. These letters should include the name and job title of both the writer and the recipient and should employee formal salutations and closings. These letters should also be typed and printed on company letterhead. Sending such letters through the organisation's internal mail is acceptable.
Sample of a Letter Advising of a Complaint Against an Employee
Mr. Henry Thomas
Job Title
Organisation
Organisation Mailing Address

Date
Ms. Fiona Wells
Job Title
Organisation
Organisation Mailing Address

Dear Ms. Wells,
Please be advised that a complaint was lodged against you by a customer of [Organisation]'s branch at [Address or Location].
It was alleged that on [Date] you were "rude" toward the customer and did not offer to bag his purchases for him as per [Organisation]'s policies.
Please find attached a Complaint Response Form on which you should record your thoughts on this complaint. If you do not choose to respond, please sign the Form in front of a Human Resource's representative. Your response is due by [Date].
For more information on [Organisation]'s policies regarding complaints against employees, please see Chapter Six of your Employee Handbook. If you require a further copy of the Employee Handbook it can be obtained from Human Resources.
Yours sincerely,
___________________
Mr. Henry Thomas
Job Title

You might also like...
I wrote a formal complaint about a fellow employee a year ago and was told her attitude and the offten aggressive way she spoke to me was due to bring a northerner. Nothing was done. A few weeks ago whilst working with my md in his office at lunchtime the phones were ringing and I was asked who else was in the office. I mentioned this person was here and myself, as I answered a call. My md went to ask her to answer the phones and was met with an aggressive outburst which lead to my md raising his voice in response to the outburst. After I had taken the call I had to deliver a cheque to her and was net with her shouting at me how dare I tell the md she was in the office, with this she slammed a clenched fist down in her desk. This outburst was completely unprovoked. I wrote another formal complaint and an investigation was being carried out. I had my interview and was told an interview had been arranged to discuss this with her. For some reason it would appear that she has somehow involved other members of staff whom where going to be interviewed in my absence and without my knowledge. However, whilst these investigations where being arranged she had a similar outburst at a male colleague who also has made a written complaint, and the investigation apparently due to this had to be cancelled This employee after being told by my md another formal complaint had been made has now gone on sick leave, to make the company pay was what she to another employee. Therefore I am now confused as to what should be happening. No written warning has been given based in the original comsint if mine but understand she has been told on several occasions her attitude is not acceptable. It is only aimed at me. Is this grounds for misconduct or gross misconduct. Please help Many thanks
LadyT
- 22-Feb-14 @ 8:15 AM
I reported to my manager that i saw a customer changing the price tag of a garment in a charity shop.No action was taken by the manager.A letter of complaint has been sent to Head Office by the customer complaining about meI have write a statement about what had taken place that morning. I am very upset about the situation and Iam considering leaving. I would be gratefull if you would help me word a replyThanks Louise
personel
- 8-Jul-12 @ 1:45 PM
A complaint was made against a married female coworker by an unmarried male coworker.through the EEO office.The complaint was some type of harasment.The department manager and supervisor went to the female and informed her of the charge.She was shocked and in disbelief because she had thought they were friends.The woman asked for specific charges but was told it was "prividged information" and she was not told of the charges, but was told to stop.Both parties avoided each other and then another unsubstantiated complaint was filed theorugh EEO again and the woman was moved to anothelocation of the college campus to minimize or end any contact.Does the woman have any rights or recourse in this matter? Basically, whe has been told there is a problem and to correct it.She has no idea if the charges are true because she was never told specifics.Thank you,..
patrick
- 7-Feb-12 @ 1:47 AM