Letter Negotiating a Salary Increase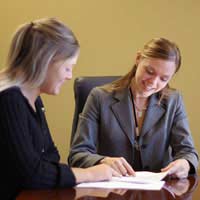 A letter negotiating a salary increase takes a lot of careful thought. The wrong content and tone could mean the increase is turned down and you will have to wait a long time before you can write another one. There are a number of important points that should be considered before starting this letter.
Do You Deserve a Salary Increase?
This is the question that should be asked before sitting down to write a letter negotiating a salary increase. This letter does ideally require some supporting evidence to this request. It could come in the form of an increase in sales and profits that you have brought into the company in the last year. It could actually be the case that you have not had a salary increase for a number of years and feel that the time is now right to negotiate this. Your worth to the company will be a major factor towards successfully negotiating a salary increase.
Planning the Negotiation Letter
Do not rush the planning of this letter, and think carefully about the contents. Most employees do tend to get stressed when considering asking for a salary increase or negotiating one. In reality, employers do consider this part and parcel of being an employer. There may also be other factors to the negotiation such as changing jobs to a higher level job, one where your employer specifically wants you to fulfil the post. Most employees will have some idea of how valuable they are within a company's structure. If you are one of the indispensable few then you will have a certain amount of bargaining power.
Negotiating a Salary Increase between Jobs
Another good time to negotiate a salary increase is if you have been offered a job but have not yet accepted it. This may be the perfect time to try to increase the expected salary. This does not mean asking for a huge percentage above the expected salary but this is a strong negotiating time. Negotiations of about 15 to 20% above the intended salary should give the employer some leeway if they really want you for the role. Always remember to research and compare salary levels with similar jobs in order to have a realistic goal when negotiating.
Negotiate by Letter or Face to Face?
Asking for a salary increase in a one to one meeting can be a nerve wracking event. Many employers will actually tell employees to write a salary increase letter before an actual meeting. The letter will contain all the details and the employer will know what to expect before the meeting commences. Setting out the salary increase in a letter will give you plenty of time to prepare your case and draft a few sample letters.
Tone of the Salary Negotiation Letter
The tone of the letter should be kept business like and unemotional. Presenting the negotiation is a serious matter and the more businesslike the more likely the employer is to take the negotiation seriously. Keep the letter formal even if you are on the best of terms with your employer in and out of the workplace.
Sample Letter Negotiating a Salary Increase
Employer's name
Company Name
Address
Postcode
Date
Dear (employer's name)
I would like to start by thanking you for the opportunity you have given me to work at your company for the last two years. I feel that I have gelled well within the sales team and within the company. I feel I have accomplished all of the main objectives that were set within my role when I first joined (company name) and implemented some new objectives that have also been met. I have also improved on the initial sales targets that were set for me by at least 15% every month since joining.
When I started with (company name) there was a discussion that my salary would be reviewed within the first 18 months. However, I have now been on the same base salary for over two years and there has been no discussion of a salary increase. Salary negations after 18 months were discussed at my initial interview and I feel strongly that after two years the time has come to make a decision over the salary increase.
I realise that I do earn high levels of commissions on my sales but this should not detract from negotiations over my base salary. After researching base salary levels of similar sales positions in the area I would be agreeable to negotiating on a 15% to 20% annual increase on my base salary. I hope you will find this figure agreeable and that salary increase negotiations will be forthcoming.
Again, thank you for the opportunity to work within (company name) I have enjoyed my time here and hope to continue to do so.
Yours sincerely
Name
You might also like...