Notification of Promotion Letter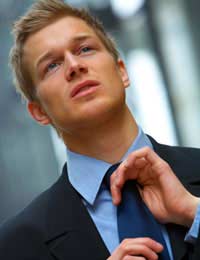 It is very often said that an employee is "given" a promotion, but in reality promotions are job offers like any other. Letters that notify an employee that (s)he has earned a promotion should still use vocabulary which makes it clear that the change of positions is being offered, and should include enough details about the position for the employee to make an informed decision about any potential changes to his or her employment. If the possible position will require applications or interviews this should be stated in the letter also.
Notification of Promotion: Vocabulary
Most times it is expected that employees will jump at the chance of a promotion, but this is not always the case. Instead of assuming that an employee will be honoured by a promotion, organisations should remain sensitive to the fact that employees will need some time to consider how a new position will affect their lives. To this end, letters notifying an employee of an organisation's desire to promote them should include vocabulary that makes it clear that the promotion is being offered, not forced. If it is strongly desired that the employee accept the promotion then this could be stated, and if there have been changes within the organisation which make the promotion the logical new space for an employee then this should be make clear as well. However, such situations can be confusing for employees so letters should always include vocabulary which invites the recipients to seek further information about potential positions and promotions.
Notification of Promotion: Details
It would be unfair to ask an employee to consider changing positions without giving him or her information about the new opportunity. All notification of promotion letters should include details of the new position's title, salary, responsibilities and any associated benefits or the possibility of bonuses. It should be made clear that the letter is simply an offer of the position, and that a more formal employment contract will follow should the employee accept the new position.
Notification of Promotion: Requirements
Sometimes when positions come up an organisation may prefer for a number of employees to apply for it. If an employee is being invited to apply for or interview for a position which would constitute a promotion then instructions on how to do this should be included in the notification letter. Similarly, if the new position requires a criminal background check, drugs test or medical check-up then these requirements should be stated as well.
Sample of a Notification of Promotion Letter
Ms. Sabrina May
Job Title
Organisation Mailing Address

Date
Mr. Michael Peterson
Job Title

Dear Michael,
It is my pleasure to extend to you the opportunity to become a [Job Title] with [Organisation].
As I'm sure you realise, this is a [Level of Employment] position and therefore carries more responsibilities than your current position as a [Job Title]. Should you accept this position, in acknowledgement of these extra responsibilities your base salary would increase by [Amount] and you would also become eligible for yearly performance related bonuses in accord with [Organisation]'s policies.
While [Organisation] would be very happy if you would accept this promotion, please be advised that should you prefer to stay at your current position it will not harm your career here. I look forward to hearing from you soon so we can discuss the possibility of this new position. Please contact me at any time on [Telephone Number or Email Address].
Your sincerely,
__________________
Sabrina May
Job Title

You might also like...